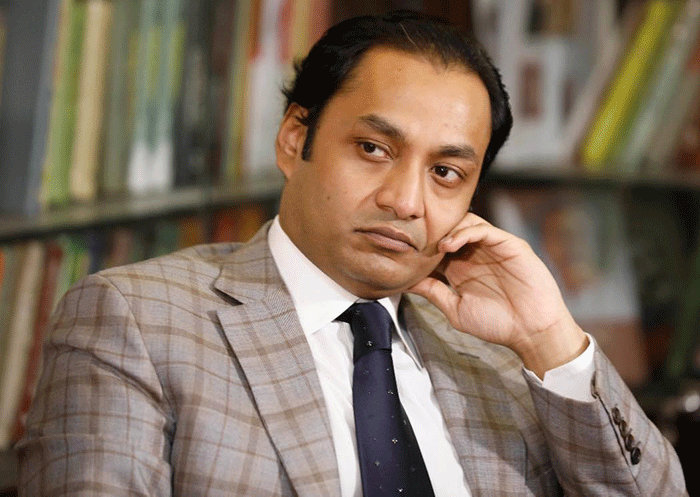 Sayem Sobhan Anvir is one of the most popular and youngest managing directors in Bangladesh. He is one of the most talented business icons in Bangladesh. Anvir is well known as a managing director of the most popular company "Bashundhara Group" in Bangladesh. Bashundhara group is one of the biggest and most renowned companies which deals with so many multi-sectors of business suchlike media, construction suppliers, heavy steel, food and beverage, paper, maritime transport, IT, dredging, health, trading, education, and many more.
It is hard to find people in Bangladesh who don't hear the name of this company. Anvir is the youngest and most talented managing director of this vast company. In 2001, he got his declaration for becoming the managing director of Bashundhara Group from the honorable chairman Ahmed Akbar Sobhan. Anvir is also notable for his effective role in Bangladesh's commercial society. He is also famous for charity work. Anvir is an active member of many social clubs and actively attends every program of those clubs. These clubs are mainly situated in Dhaka but he is active in other societies also.
Early Life and Family
Anvir was born to parents Ahmed Akbar Sobhan and Afroza Begum on 31st January 1981. His birthplace is Dhaka. Anvir's father Mr. Sobhan is the founder and chairman of Bashundhara Group and his mother is a housewife. His mother is also known for her constant support in to growth of their company. He grew up with two brothers named Safwan Sobhan Tasvir and Sobhan Anvir. He married Sabrina Sobhan and the couple has a son named Ahmed Walid Sobhan.
Education
Anvir was a bright student from the beginning of his schooling. He was quite talented from his childhood, he had a fascination with business studies. As his father was a successful businessman, he always dreamt that he would be the same as his father one day.
It is often known that he loved to spend more hours with his father in the office. But later he went to the UK after some time to achieve his educational degree. The talented businessman Anvir spent his whole career life in the United Kingdom. At first, he studied at the King's School in ELY. It is situated in Cambridge shire.
Later he obtained a BBA degree from American International University in 2001. He was very attentive to study and obtained his degree with honor. Moreover, Anvir wanted to give his effort to his country. So, after finishing his degree and college, he came back to Bangladesh in 2001.
Sayem Sobhan Anvir Career
Anvir started his career by joining as the managing director of Bashundhara Group. The chairman of this company declared him the new managing director. When he became the managing director of this company, people thought he would be very young for this post so he couldn't manage the company.
But, Anvir was so dedicated to this company. He wanted to prove himself in front of everyone. He was so dedicated and hardworking businessman. The popular businessman tried to bring new ideas and clients to the company. He managed the whole situation and cope up with every situation he faced in his life. After some time of his work, he gained vast popularity.
Moreover, he also becomes a business icon for many young stars. He was not only confined to the Bashundhara group, but he also provides his effort to many sectors. He tried to help the poor and unemployed people in many ways. He is renowned for this kind of social service also.
He is an active member of Gulshan Club Limited, Dhaka Club Limited, Community Club, Uttara Club Limited, etc. his role in Bangladesh commercial build-up is very much effective. Anvir worked very hard which helped our country to reach its destination.
He is also known as a CIP, which means a commercially important person. Bashundhara Group is consisting of 53 multi-sectors, but Arvin could manage them all. The talented person added a new dimension to this company. it is said that he manages the company very well and in his leadership, he advertises and promoted the company so well too.
He is now playing very important roles in so many organizations. Suchlike
East-west Media's group limited
EWMGL is the biggest mass media house in Bangladesh which used to become fa, ous because of Mr. Sobhan's dedication to the sector of journalism and the public's want for impartial files and entertainment. In 2009, it collaborated with 2 Bangla dailies 'Kaler Kantho' and 'Bangladesh Pratidin', and an English newspaper 'Daily Sun'. also very popular news portal 'News24', and an FM radio station 'Radio Capital 94.8 FM' are its sister concern.
It has additionally launched its most up-to-date venture, a sports TV channel 'T Sports 24/7' which is underneath checked transmission. Since 2016, the East-West Media Group Limited is known as the Highest Taxpayer amongst all the media agencies of Bangladesh with the resource of the National Board of Revenue.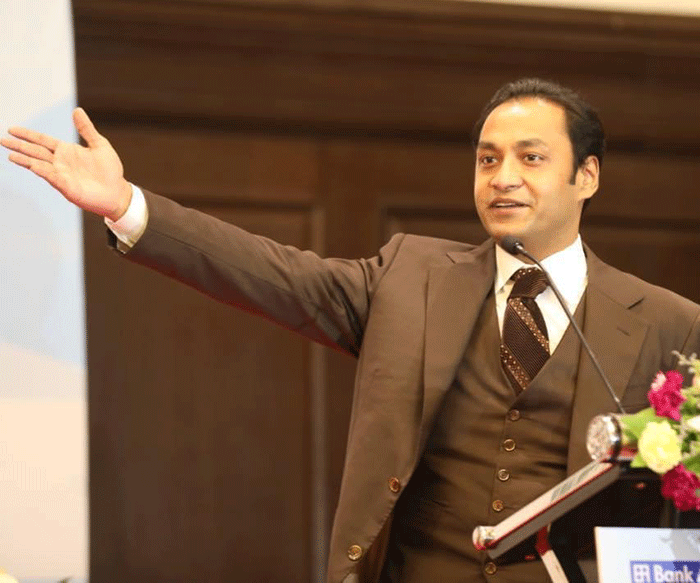 Sheikh Russel Krira Chakra:
Mr Sobhan serves and believes in the energy of sports activities as a vital factor in the socio-economic development of a country. He additionally believes that it is a magnificent catalyst for improving community health, productiveness, and social cohesion. Founded with the identical visionary zeal as any of his company ventures, this main sports club has been instrumental in contributing gamers to the nation's roster. This is one of the best Krira Chakra in our country and they were awarded so many honours such as Bangladesh Premier League, Bangladesh Federation Cup, and Bangladesh Independence Cup, amongst others.
Another stellar addition to these endeavors is the Bashundhara Sports Complex, which is underneath construction. A trendy 50-acre facility, this complex will equip the coming generations with world-class services such as gymnasiums, coaching facilities, match arenas, and residential spaces.
The sports activities complex will also be home to the Bashundhara Kings, a soccer crew under the patronage of the Bashundhara Group. This team, which was once situated in 2016, presently leads the league desk of the Bangladesh Premier League and is a much-beloved fixture among the wearing ventures of the Bashundhara Group.
Employment Creation:
He is one of the top employers in the country. Bashundhara group is known as one of the most important groups which is a storehouse for employment. Anvir helped a lot to increase employers and disseminating unemployment. Apart from being a shining instance of industrial prowess, this 63-acre facility is additionally a testimony to Mr. Sobhan's focus on nation-building. With a production capacity of 850,000 heaps per annum, this plant will no longer only be able to meet the country's demand for local-weather-friendly bitumen but will additionally be exported to global markets.
Today's greenfield assignment has been designed to make sure efficiency in the production process whilst incorporating excellent sustainability and eco-friendly practices. From creating endless new jobs to helping the nation's efforts in enhancing road infrastructure, this undertaking will pave a new course for development, not simply for the Group but for the complete USA as well.
Another assignment beneath the aegis of Bashundhara Oil and Gas Limited, this soon-to-be-launched project is the sole privately-owned refinery plant in the country. Under development on 220 acres of land, the refinery is expected to create many jobs and meet about eighty percent of the country-wide demand for subtle oil, in line with the company's imagination and prescient to slender the existing demand-supply gap for petroleum and petrochemical products.
Apart from 4.7 million heaps of petroleum oil, this greenfield plant will additionally produce high-end finished merchandise such as aviation fuel (Jet-1), the fuel of premium grades, excessive-velocity diesel, liquefied petroleum gas, and bunker for the marine fleet. Equipped with slicing side technological know-how produced from exceptional international sources, the refiner is being designed to meet the best international sustainability and environmental standards.
Personal life
Sayem Sobhan Anvir married Sabrina Sobhan. Sabrina is the director of Bashundhara Group. The couple has two children who are studying now. He had a girlfriend named Musarat Jahan Munia who committed suicide in Dhaka on April 26, 2021.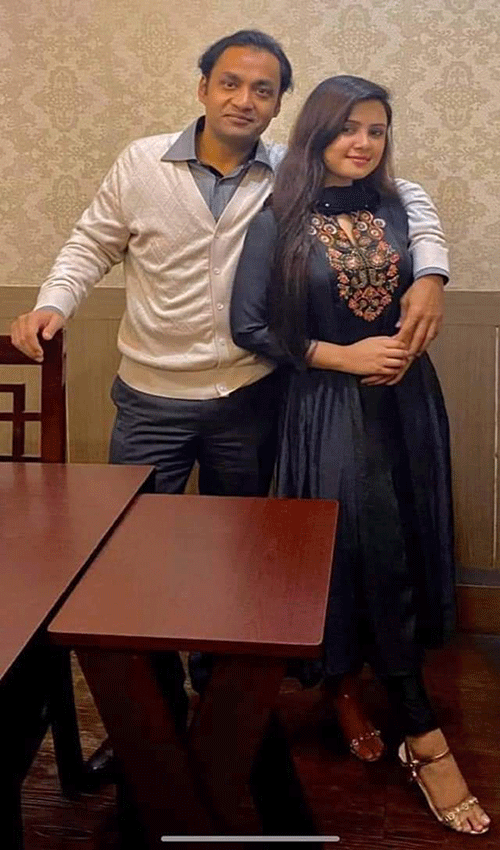 Social service
Mr. Sobhan provided lifesaving scientific care during the nation's bad times always. He helped a lot in the covid-19 pandemic and he was one of the pure-hearted people at that time. Working hand in hand with the country's leadership, he submitted a proposal to the honorable Prime Minister Sheikh Hasina to help establish a 5,000-bed temporary hospital to treat the afflicted. As a part of this plan, the Bashundhara Group temporarily provided 240,000 square feet of the International Convention City Bashundhara (ICCB) to set up this makeshift hospital.
He also put efforts into the development and the improvement of livelihoods across the nation, Mr. Sobhan worked in different socio-cultural and rural development organizations. He did so many outstanding works and one of the notable projects under his patronage is the first-ever interest-free micro-credit scheme that is being implemented in Bancharampur.
He is a member of the Gulshan Club, Dhaka Club, Uttara Club, etc. He is the chairman of Sheikh Russel KC. He has been accorded the award for the outstanding contribution of East West Media Group Ltd, a concern of the country's leading business conglomerate Bashundhara Group, to mass media and social service.
Anvir is the first Bangladeshi who received some iconic awards like the Dhundiraj Govind Phalke award, popularly known as Dadasaheb Phalke, who is the Father of Indian Cinema. Bashundhara Group Managing Director Sayem Sobhan Anvir has been honored with CIP (commercially important person) award. He was given the award as the entrepreneur director (2016) of Meghna Cement Mills Limited.