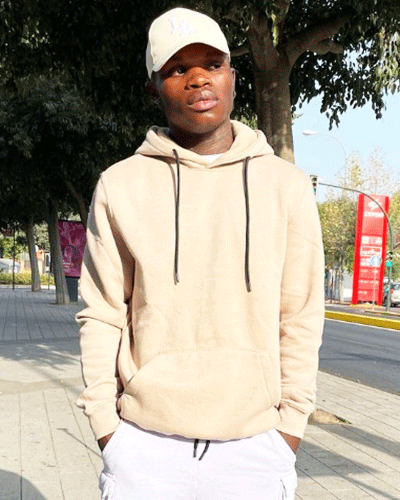 Tileh Pacbro (David Otieno) is a popular Kenyan dancer, actor, and choreographer who is known as the dance king. He is the founder of the Dance 98 academy.
Early Life
Tileh Pacbro was born in Nairobi, Kenya. His educational and family background is still unknown to us.
Career
Tileh Pacbro joined YouTube on April 6, 2015, and became the first East African dancer to achieve 100,000 subscribers on YouTube. Now, he has more than 550k subscribers on YouTube.
His dance academy 'Dance 98' is the biggest dance school in East Africa. He is the first dancer whose content was posted by pop stars Justin Bieber and Cardi B.
Personal Life
Tileh Pacbro is romantically linked with Martina Glez who is a Spanish dancer and social media star. Together the couple has a child.