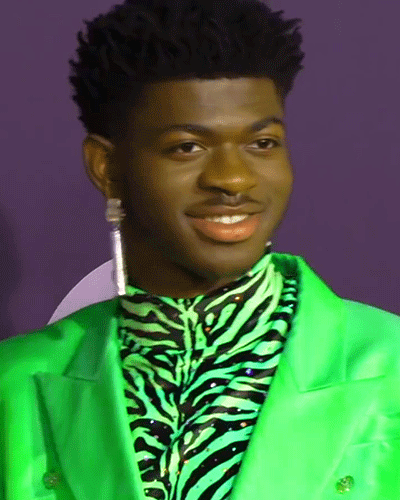 Lil Nas X is best known as an American rapper, singer, songwriter, and internet personality. He rose to prominence with the release of his country rap single "Old Town Road" The song first achieved popularity on the social media app TikTok in early 2019 before climbing music charts internationally.
Nas X is the first openly gay artist to win a Country Music Association award. Time named him one of the 25 most influential people on the Internet in 2019. He was named on the Forbes 30 Under 30 list in 2020. He came out as gay during the success of old town road" Nas X's debut EP, 7, spawned two further singles, with "Panini" peaking at number 5 on the Hot 100 and "Rodeo" at number 22.
Early life, family, and education
Montero Lamar Hill was born in Lithia Springs, Georgia, a small city outside of Atlanta, on April 9, 1999. He was named after the Mitsubishi Montero. His parents divorced when he was six, and he lived with his mother and grandmother. He moved in with his father three years later and was initially reluctant to leave Atlanta. He attended the University of West Georgia for one year before dropping out to pursue a musical career.
Lil Nas X Career
Nas X released his debut EP, 7, on June 21, 2019. On the same day, Nas X became one of the most visible Black queer male singers when he came out as gay. On June 30, he made his international debut at the Glastonbury Festival, performing with Miley Cyrus. In November 2020, he announced a new single, "Holiday", which was released on November 13.
In January 2021, he again previewed the song, "(Montero) Call Me by Your Name" in a Super Bowl LV commercial. In July 2020, Lil Nas X revealed that his debut album is "almost finished" and that he is working on a mixtape. Nas X has also released a children's book, C is for Country, due out in January 2021.
Personal life
Though there were too many rumors about Nas X, currently he is not dating anyone.
Physical appearance
Nas X is mostly known for his neon color jackets and bold looks. He always attracts people with his smile and his voice. His speedy voice and energetic performance make everyone cheerful.
Some lesser facts
He occasionally drinks alcohol
Sometimes he loves to write and read books.